Let's Get Down to Business
Business wear generally tends to get a bad rep for being boring and trend-agnostic. But while there are certain constraints for what constitutes acceptable dress in professional settings, you don't need to sacrifice style for the sake of being appropriate. And as someone who does spend a quite a bit time running around campus in business wear, I've personally found that investing in a few interesting and comfortable pieces is definitely worthwhile. So whether you're currently in the process of interviewing for a job or need a complete wardrobe overhaul for your office 9-5 this summer, we've compiled a list of tips here at Garb to help you dress for success and look good while doing it.
TOPS
Tied up at work
It's 2019 and ties aren't just for men anymore! If pantsuits aren't your cup of tea (but if they are, see this piece we ran earlier in the year), tie neck blouses instantly feminize any business outfit and naturally draw attention to your face, which can be especially valuable for settings where you'll be having lot of 1-on-1 conversations. For a refined and conservative look, pick a Gucci-esque silk high neck or one with a contrasting colored tie; for a more modern look, opt for a lower neckline or cutouts. Want something slightly more casual for an info session or everyday wear? Wrap tops flatteringly cinch at the waist if you're not feeling the tuck, while tops with bottom hem ties can provide a youthful twist especially in the warmer months.
Knit-picking
While you can never really go wrong with a classic Oxford button-up, feel free to play around with different textures, cuts, and patterns, especially in more casual settings. Smaller prints, for instance, can add a bit of fun to your look without being over the top. In the winter, turtlenecks and other woven knits provide additional layer of warmth and allow for greater arm mobility whereas in the summer, you can opt for something light and less form-fitting — experiment with different sleeve lengths and widths — made from linen or a more sheer fabric to keep cool.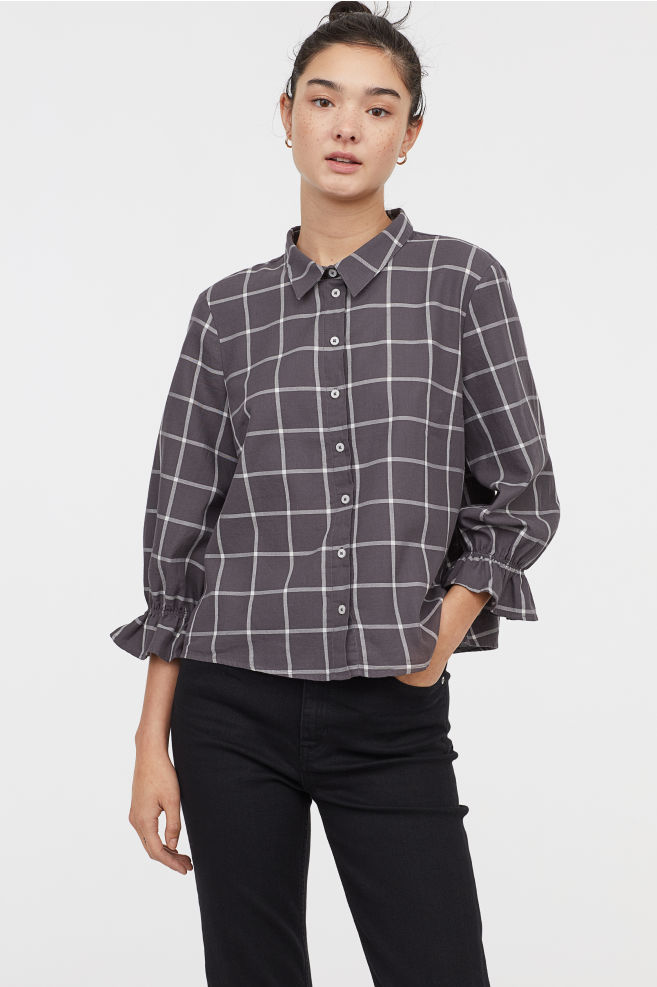 Out and about
A well-fitted blazer, a round neck tweed jacket à la Chanel, or longer coat for the colder months can really bring together an entire look — for more cohesion, pair them with a matching printed skirt or trousers to create a set. If you know that you'll be keeping the top layer on most of the time, I suggest pairing a more interesting piece of outerwear with a simple top underneath for maximum visual impact.
The standard black fitted blazer is a tried and true option, but consider going with a less structured open boyfriend cut if the rest of what you're wearing is on the form-fitting side, or a longline duster for the transition months where you want the high-end look of a winter coat but don't want to overheat. A cropped jacket/blazer or short sweater over a collared shirt also both work well to if you want to keep it tight up top in order to focus attention to the waist and the lower half of your outfit.
BOTTOMS
Wear the pants
High-waisted cigarette pants, which have a straight, narrow cut, and wide-leg trousers are having a huge moment in popular fashion right now. These pant silhouettes are great not only as comfortable alternatives to skinny jeans for everyday wear, but also as versatile options for professional attire.
The higher waistline of the cigarette pant keeps a shirt securely tucked in while the slight ankle tapering helps streamlines an entire look and allows room for cuffing, which is a godsend if you're on the smaller side like me and shopping for pants is hard enough to begin with. Many women's retailers create some version of these in work-appropriate material, so it's really somewhat of a trial-and-error process to find the "one."
Because the wide-leg pant obscures the outline of your leg, this cut is flattering for all body types and can give the illusion of being taller than you actually are! Pair these with a more form-fitting top and a heel for a super chic and polished look.
Unfortunately, there's a little less room to get creative with pants but for more business casual settings, you can experiment with bolder patterns (e.g. stripes, houndstooth, checkers) and colors.
All dressed up with somewhere to go
If pants aren't for you, pencil and wrap skirts are good substitutes for high-waisted trousers. Dresses or even structured jumpsuits are also ideal for days where you're in a rush and don't have time to coordinate multiple parts of an outfit but still want to look like you put effort into what you're wearing. Concerned about the hemline being a little too short? One way to easily circumvent this issue is to throw on some sheer black tights with your choice of black pumps or boots.
SHOES
If the shoe fits
Women definitely get the short end of the stick when it comes to dress shoes — I can't count the number of times my feet have been badly blistered after just an hour of wearing them. Unfortunately, this is a problem that the women's footwear industry has largely yet to solve but there are a few retailers who specialize in making comfortable everyday work shoes including SF-based Everlane and Rothy's (bonus points to both for also being sustainable!) That being said, if you're as stubborn as me and refuse to sacrifice even an ounce of style for comfort, swap out your pumps and flats for loafers, which are becoming very popular thanks to a revival in menswear-inspired fashion, mules, or pointed toe leather boots. Small details like embellishments or a contrasting heel can really go a long way here in terms of creating a unique look. Also, don't forget to always keep a spare change of shoes and band-aids on you.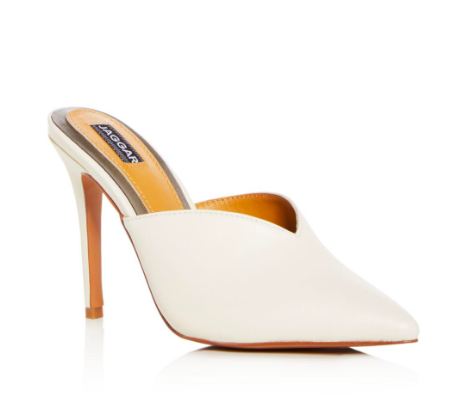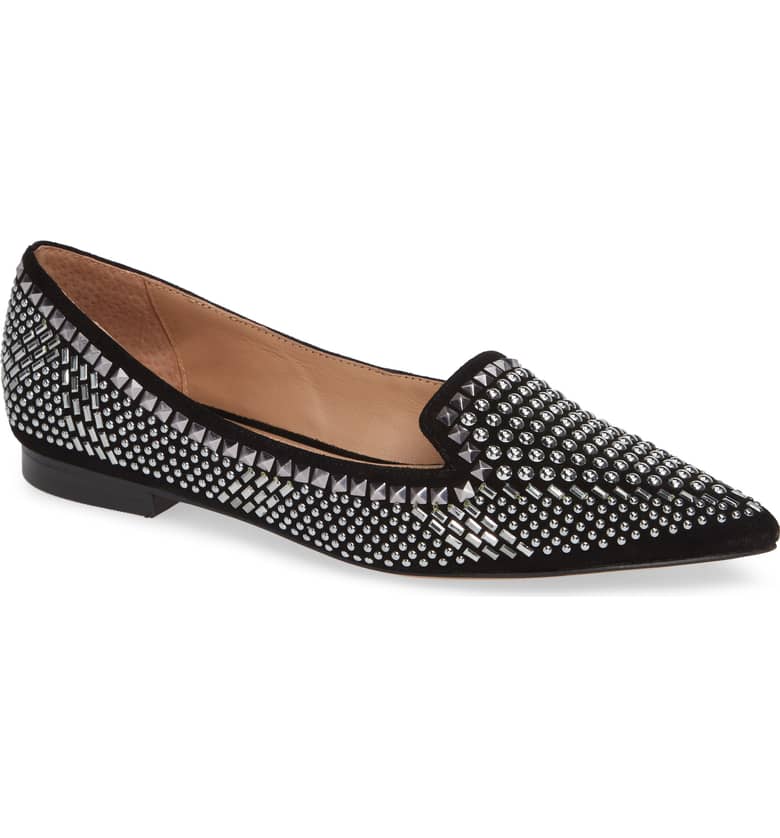 Where to shop shoes:
For something more avant-garde: Jaggar the Label, Charles & Keith, Jeffrey Campbell, Vagabond
For something more traditional: Aldo, Madewell, Everlane, Sam Edelman
ACCESSORIES
Like footwear, accessorizing is an easy way to elevate and add a little more personality to any outfit. Silk scarves, for example, are incredibly versatile and are one of the few acceptable ways to incorporate bright colors into business wear. Tie it around a low ponytail, your neck, or even around your bag to channel your inner Parisian.
Although business professional dress code generally states that you should wear minimal to no jewelry, you can usually get away with small to mid-size studs and dainty gold or pearl pieces.
Additionally, a watch is an absolute must as there probably a number of situations, like interviews, where you won't have access to your phone and need to be able to check the time. It also just makes you instantly look more put-together and professional.
Lastly, here are some looks for inspiration we've put together to get you started. Good luck and happy interviewing!