Top 5 Recent Sneakers
For many, sneakers are the starting point for every outfit they put together. Here is our top five list for recent sneakers.
Acronym Presto
A release that initially went under the radar and garnered little attention, the Acronym Presto has quickly become one of the most hyped, iconic, and coveted sneakers in the past two years. The sneakers, done in collaboration with cult techwear brand Acronym, the brainchild of Canadian designer Errolson Hugh, combines futurepunk aesthetics with utilitarianism through the introduction of technical details such as a mid-rise shaft made of mesh and a zipper on the side.

This sneaker became extremely popular by appealing to sneakerheads and techwear fans alike. Its bamboo and olive green colorways give off a neo-militaristic vibe, which can be incorporated in full on street tech ninja outfits and grungier militaristic outfits, to something as simple as some loose trousers, skinny jeans, or even ankle length skirts. The last colorway, known as the "Hot Lava Volts" has recently gained popularity as a staple statement shoe; it sports striking neon yellow and pink colors, and can be paired with equally loud neon outfits, or something extremely plain and muted to make the shoes pop out.

Sean Wotherspoon 97
Nike celebrates its most successful line, the Air Max, at the end of March each year. Every sneakerhead now looks forward to Air Max Day. In 2017, the sportswear giant wanted to commemorate the past and allowed fans to vote on resurrecting one coveted Air Max, the atmos collaboration. In 2018, the company decided to look to the future and allowed fans to vote for an innovative Air Max model designed by a set of young, up and coming personalities and designers. The winning shoe was designed by of the co-founders of the famous store Round Two, Sean Wotherspoon.
The shoe itself is a hybrid made up of the Air Max 97 upper and the Air Max 1 bottom resulting in a fantastic combination. Sean's love of all things vintage drove him to look into the deep Nike archive; in it he found inspiration for the use of the corduroy, an unusual material when it comes to sneakers. The back of the sneaker commemorates Sean's rise with the VA -> LA embroidery, a representation of the move from Richmond to Los Angeles that undeniably helped Sean Wotherspoon and his store, Round Two, gain popularity.
The visual appeal, originality, and colorful palette of the sneaker combined with Round Two's cult following resulted in a hype frenzy. The sneaker was supposed to be first released in Richmond, VA; however, the release got shut down by police after overcrowding.
Nowadays the sneaker goes for a pretty penny as most people that were able to purchase the shoe decided to keep it for themselves. Some were curious to see how the corduroy would distress over time - they were not disappointed - these sneakers look better beat than brand-new. They are also very easy to rock, mostly if you are somewhere sunny like LA where shorts are worn on a daily basis.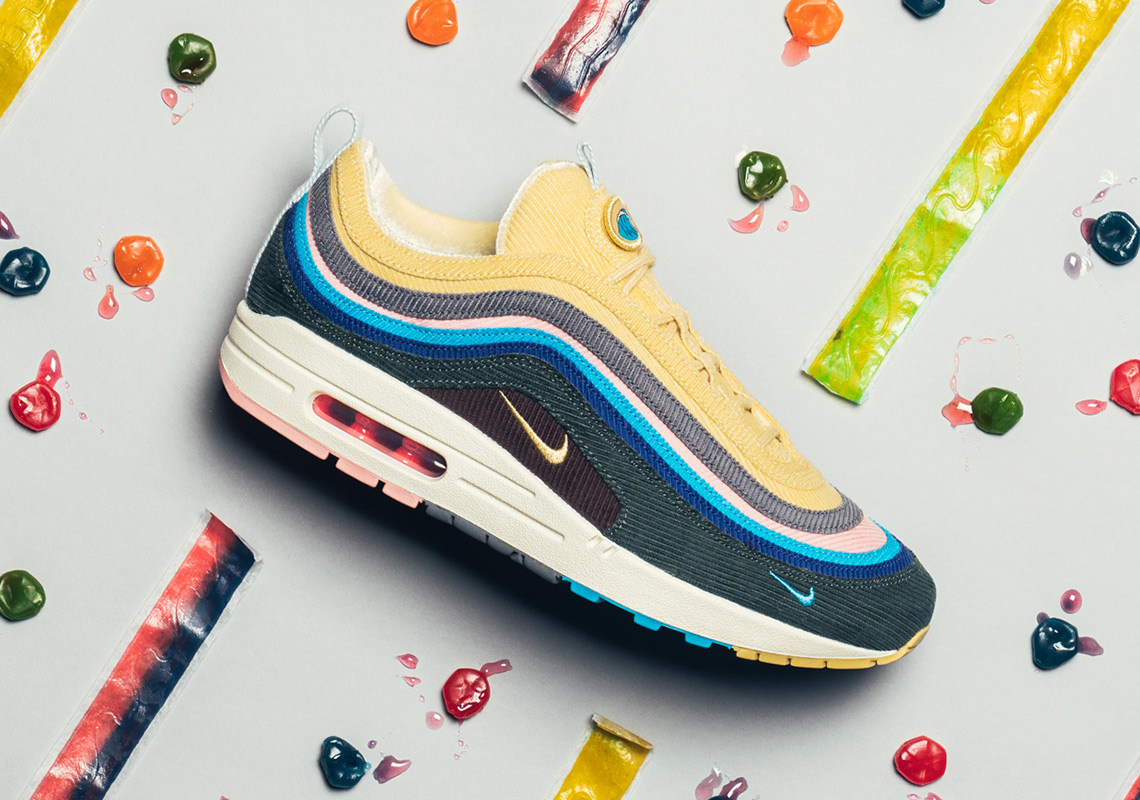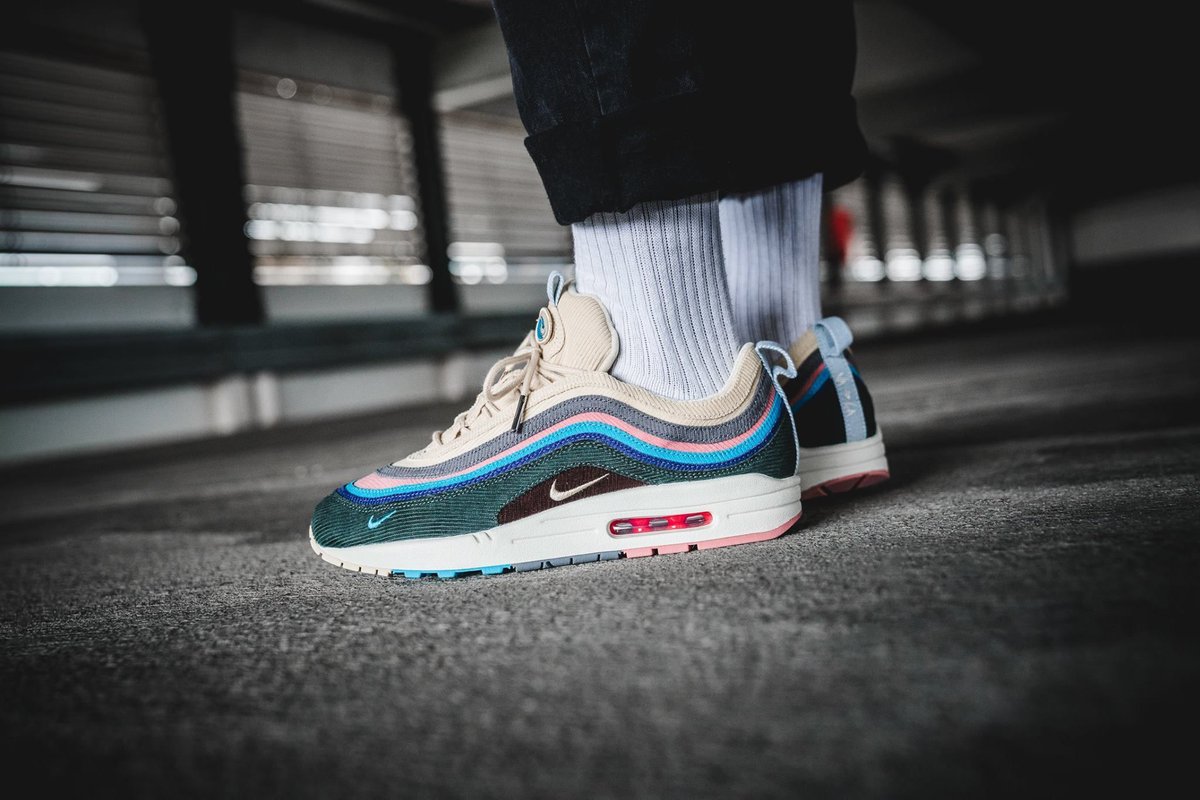 Mars Yard
One of the most limited releases from Nike ever, the Mars Yard is also one of the most unique shoes Nike has ever released. In collaboration with Tom Sachs, a contemporary artist, the Mars Yards feature a silhouette and colorway inspired by a simulated mars terrain of the same name. The most interesting aspect of this shoe, however, are the material choices that went into making it: this shoe is constructed out of the same fabric used in the airbags of actual mars rovers.
This shoe is not one that fits popular conceptions of a cool sneaker, as it does not look athletic and sporty, and makes no pop culture references as many other popular sneakers do. However, it has been highly coveted by sneakerheads for its rarity, and high fashion enthusiasts for its rugged and bulky, yet soft silhouette which is one of a kind. Good luck hunting a pair of these bad boys down though, as they are both rare in the market, and run for between $2000 and $4000.
Off-White Jordans
One of the most popular labels in the world, Off-White, collaborated with one of the most sought after silhouettes in sneaker culture, the Air Jordan. At the end of 2017, Nike and Off White released a legendary sneaker collection dubbed "The Ten". It consisted of a few of Nike's most iconic models revisited by the Chicago native Virgil Abloh, designer and founder of Off-White. The collection emphasized deconstruction and customization of shoes. Virgil said that it all started after he visited the Nike office and started hacking the sneakers with an exacto-knife.
Many collaborations nowadays are a simple pasting of each brand's logos; this was different. Abloh breathed new life into most of these already great models by replacing materials, moving swooshes, turning things inside out, etc… He also added quotes everywhere because what's a Virgil design without quotes?
The most coveted sneaker of the collection is the Jordan 1, in the Chicago colorway. Both Michael Jordan and Virgil Abloh are from Chicago, so it made sense for them to choose their hometown colorway. This comes from the cult following that Jordan 1's already have, so imagine adding the Virgil effect into that … madness.
The sneakers now go for well over 2,000 USD, an exuberant price considering its original retail price of only $190, so it is hard to rock them without feeling guilty. You better avoid the pudddles ...
Yeezy 350 v2
Some may call this sneaker played out, but in the recent years, the Yeezy 350 v2's have made a huge splash in the world of sneakers. Designed by Kanye as a collaboration between his Yeezy line and Adidas, the shoe has an iconic thick tubular sole stuffed with Boost, and a primeknit upper that fits like a sock. It is the go-to sneaker for hypebeasts, sneakerheads, and Chinese international students. And for good reason: they're comfortable, easy to wear, and until recently, extremely exclusive.
Despite having cemented itself as one of the most exclusive line of sneakers, Kanye has recently shifted towards making these shoes readily available. From what was once a release that sold out in seconds, many Yeezy 350 v2's are now in stock for hours if not days, and can be purchased for retail prices. While many think that this move by Adidas and Kanye has effectively killed the hype around Yeezy's, this silhouette is nonetheless an iconic one, and a staple in every hypebeast or sneakerhead's sneaker wheel.
With tons of sneakers releasing every month, it is hard to narrow them down to such a short list. What are your favorite sneakers and will you be acquiring any of the featured creps?
Words by Alexander Mao and Albert Tres