Goth GF: the Re-Up
The goth girlfriend is making a striking comeback with the rising popularity of online stores like Dolls Kill that take edgy and downright garish pieces and ~make it fashion~. This moment isn't just relegated to IG baddies and the like, but it appears that the goth gf has made a return to Berkeley. My friends have even told me that they think they're falling in love with goth girls they've seen in lecture. Even though it's become somewhat of a meme, I still firmly believe that there is lots of potential for experimentation within the goth girl archetype. If you're looking to branch out and add some edge to your style, the diet goth trend is perfect for you. I'm offering an update to the skater skirts, tattoo chokers, and checkered Vans of 2012 that capitalize on the goth gf moment.
A Solid Foundation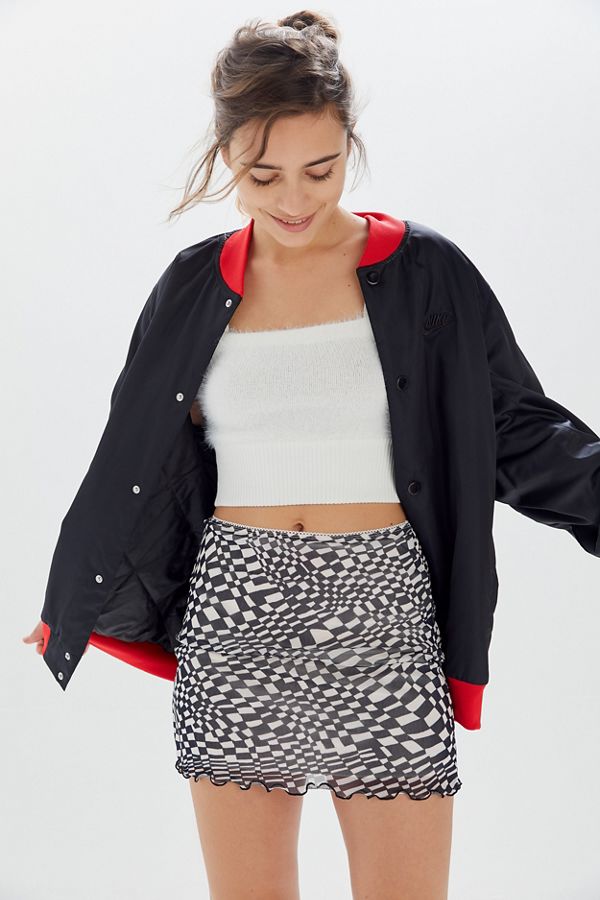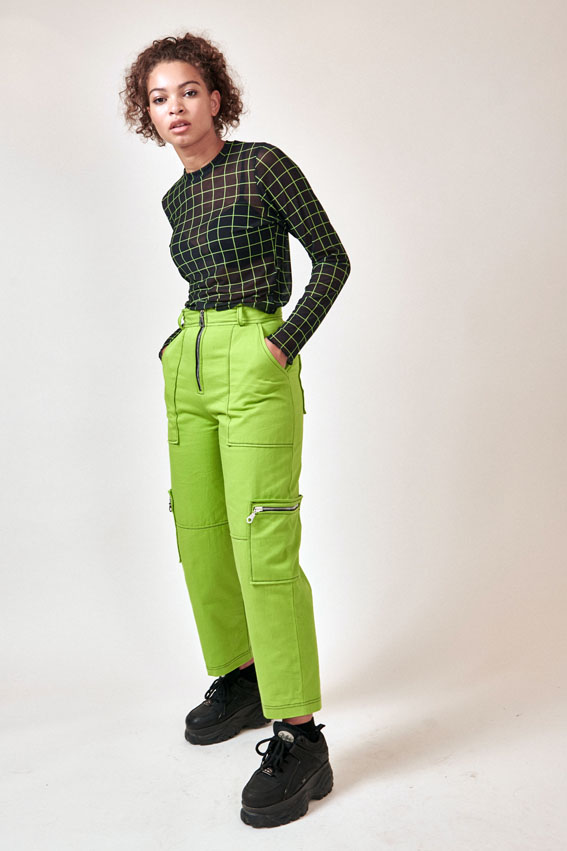 When building your goth girl outfit, it is imperative to start with a strong foundation to build around. Every goth girlfriend finds the mini-skirt as a staple of their wardrobe. Sam from Danny Phantom perfectly encapsulates this keystone piece with her signature black plaid mini, but the modern goth GF shouldn't be restricted to just black. Playing with textures, patterns, and even a little color can add personality and flare to your look. I'm loving this black vinyl piece from Doll's Kill. The shine of the vinyl adds dimension and depth to the skirt, and the silver details and white stitching make it stand out amongst similar pieces. The double pockets on the front are definitely an added bonus. If you're looking for a piece that's easier to dress down, bold printed mini skirts can also do the trick like this ruffled mesh mini. And if you're not feeling the skirt, highlight your look with a pair of "fancy pants." Again, just as with the mini skirt, don't be afraid to branch out into trousers with added bells and whistles. The Ragged Priest has a perfectly curated collection of pants that do the trick like these slime green high-waisted trousers, equipped with actual pockets (honestly a rarity for women's clothing if we're being honest). Mini skirts and "fancy pants" are a solid base to build your outfit around, but don't be afraid to inject your personal style into the goth girl classics!
The Quirky Crop
After you've laid out a solid base to work with, start building on it with a quirky crop. Please forgive my use of "quirky," but there really is no other way to describe this statement piece. Again, using Sam as a reference, a little midriff baring never hurt to add some edge to your look. Just as with the bottoms, don't be afraid to gravitate towards something with a little color. This classic pale purple peasant top from UNIF would pair perfectly with the aforementioned black vinyl mini to ground out the harsh textures with the softness of the ruffled edges. To pair with the Ragged Priest Slime, this mesh faux-corset is the perfect addition to this bold outfit. Whether you choose to opt for something simple to compliment the boldness of your pants or if you go all out with patterns and textures, the crop is the ideal top for any goth girlfriend.
The Chunky "I Will Step on You" Boot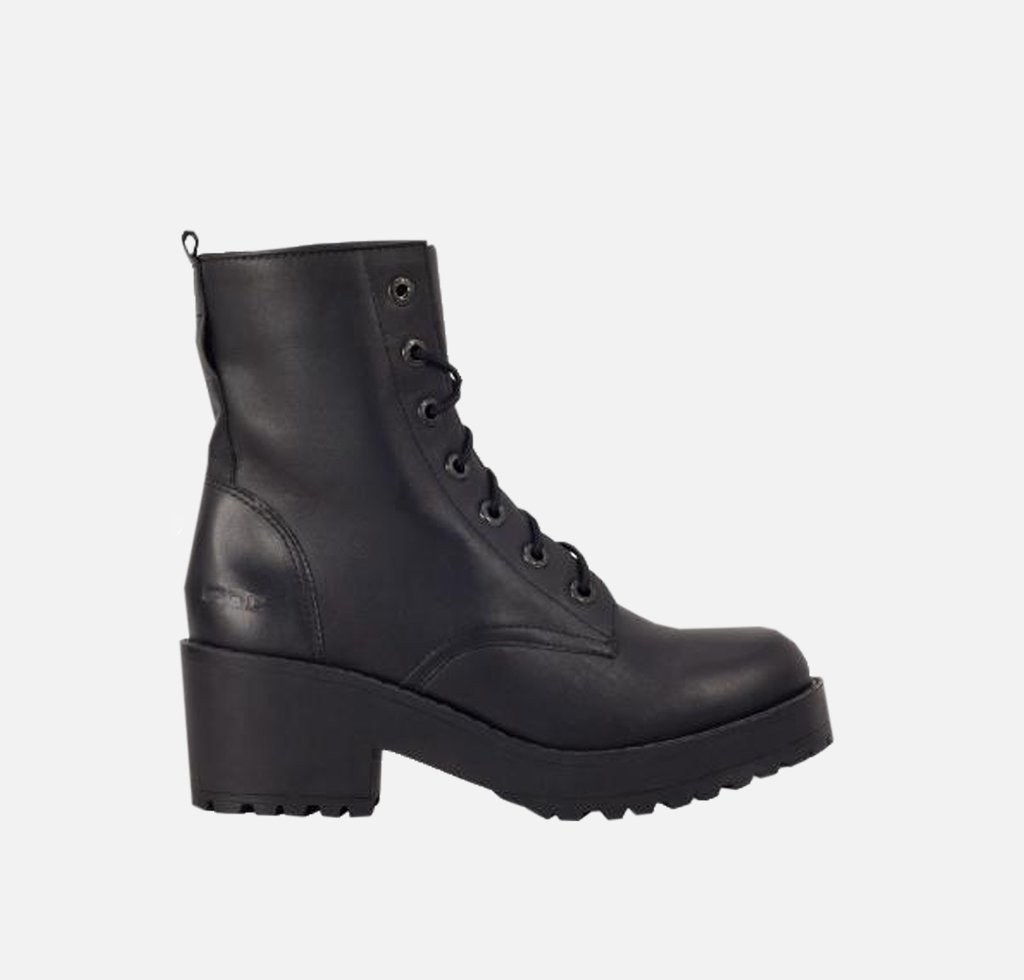 Once you've got the perfectly eccentric base for your outfit, finish off the look with a pair of heavy boots. Jade from Victorious is a perfect reference point as she rocks a new pair in every episode. Chunky shoes have found themselves at the forefront of recent footwear, and it seems like the more weighted down you are by your shoes the more fashion-forward you are (cough FILA). Even if you're not into the chunky sneaker look, the heavy military-esque boot is undeniably powerful. For an all-out embrace of the weighed-down boot, go for something like the Doc Marten Jadon Boot in black polished. Black Docs are a staple, and the added inches that the Jadon Boot gives you makes your legs ten times longer and you ten times more powerful. Plus, the added zipper on the side not only makes putting them on a breeze, but also adds (you guessed it) an extra edginess. If you're looking to add a more feminine element to you look, opt for a shoe like the ROC Chisel boots. These maintain the chunkiness and heaviness of the Docs, but the 3-inch heel makes these boots the perfect combination of girly and edgy.
Accessorize!
Now that I've covered the staples to the modern goth girl look, it's up to you to add your personal flair with accessories and other accoutrements. Get creative with hair clips, handbags, and silver—NOT gold—jewelry to individualize this fit. Adding a simple chain to your pants can really pull a outfit together. Maybe it's time to dig out the fish nets buried somewhere in your closet from 7th grade? Or maybe it'll never be the right time for that trend again. While I've gone over some of the essentials to complete your best goth girl look, the beauty of this trend is its versatility. Channel your inner Jade West and wear what you want how you want.
Words by Olivia Dulai